KAPTAN as a use case on COPERNICUS Marine Environment Monitoring System
10th September 2019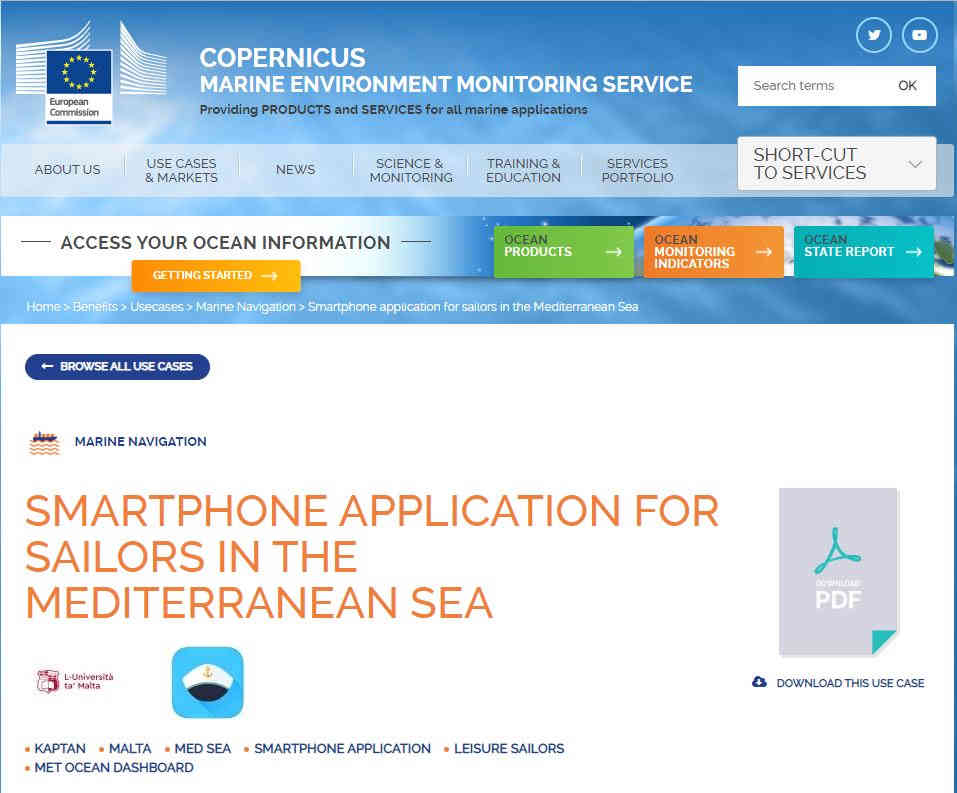 KAPTAN is listed on the
Use Cases page
on the COPERNICUS Marine Environment Monitoring System (CMEMS) portal. This page showcases products that use CMEMS data, in conjunction with data from other sources, to provide services to the public.
CMEMS Satellite Sea Surface Temperature products used in KAPTAN merge data from several satellites. The CMEMS products used provide with blended (L4 processing level) gridded estimation of the ocean temperature at 10 meter depth, merging the strengths of Microwave (i.e. temporal and spatial coverage) and Thermal Infrared (i.e. high accuracy and resolution) satellite radiometers measurements.
The article may be viewed
here
.